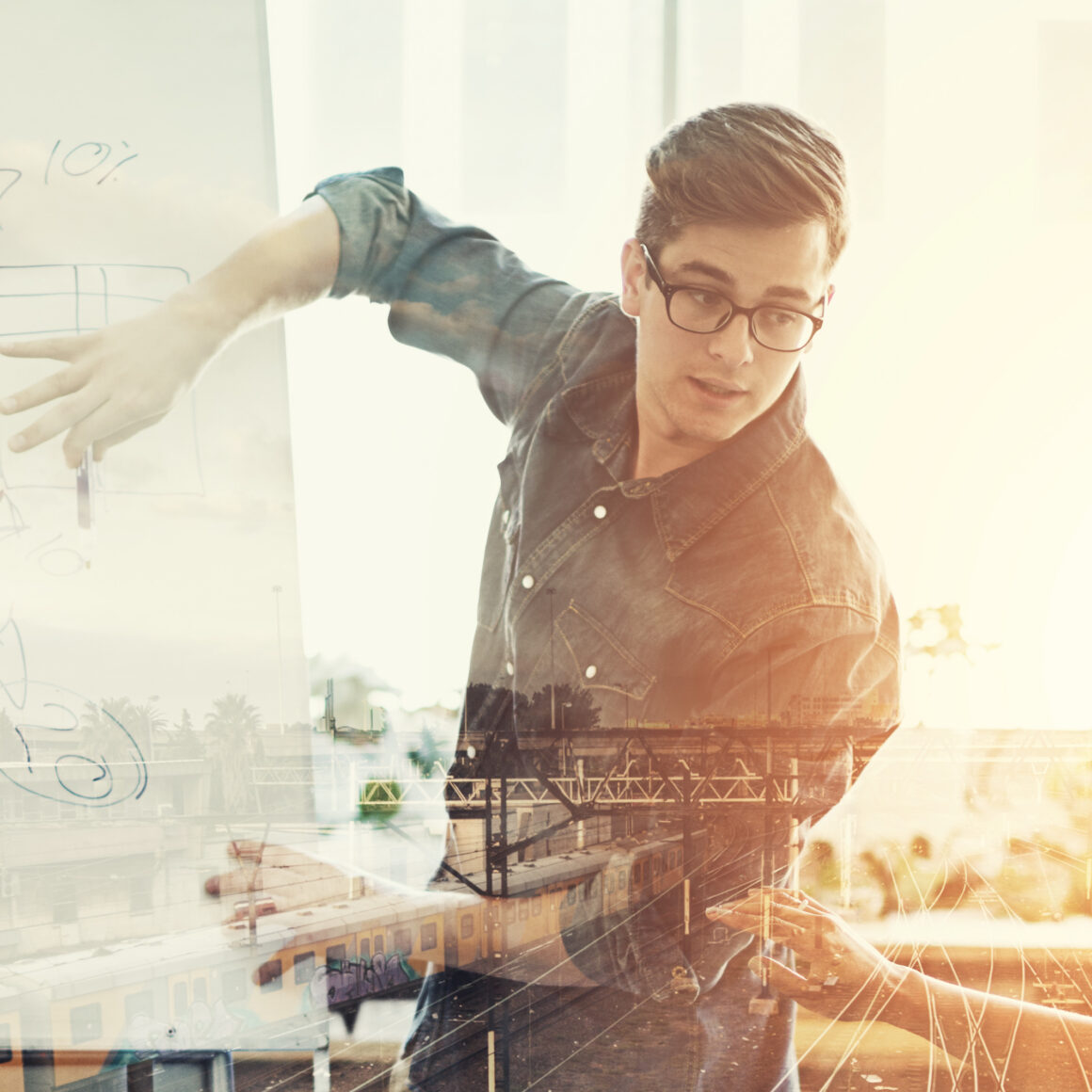 What does it take to change behavior?
This is the question we start with all the time. Partly because the answer is different for every situation, and partly  because if an initiative does not translate into a change of behavior, then you will not get the business impact you expect, and deserve.
And we always start by listening a lot. We listen with our third ear as well, because sometimes what is important is not spoken. We use our capabilities to build solutions and deliverables together with the client, as part of the project. And we adapt our tools, methods and processes to the customer situation.
The outcome is an experience through which people find new ways of working, collaborating and competing. And in the process, we usually have fun and let loose the creativity that is inside all of us.
Blending Consulting, Coaching and Learning
This is our approach to change, that makes us different from other coaches, consultants and trainers. It goes far beyond a method or a tool, the way we blend these fields is a mind-set and a philosophy.
Because we know that the real difficulty of making change happen is not the theory, the understanding of the management concept or the design of a new strategy. The real difficulty comes afterwards, when it is time to solve operational issues, when you ask people to give up old habits, make decisions, take risk and get out of the comfort zone.
And we know that this is not a straight line. Being in transition and navigating through it requires flexibility and courage from the leaders. And this is why we blend consulting, coaching and learning, so that we can draw on the right techniques and tools at the right time, to help the organisation navigate through the transition in the most effective and efficient way possible.
If you are curios what else may happen in the green middle of this chart, come over and talk with us over a cup of coffee.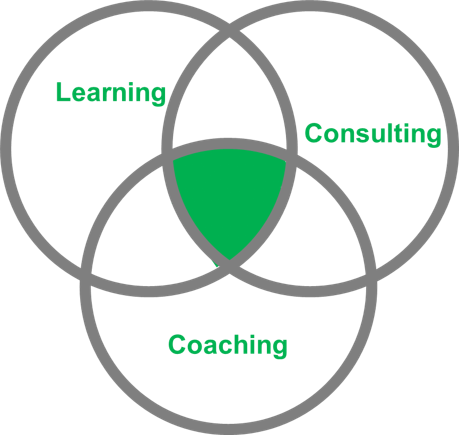 Digital-Physical Delivery - a constant development and experimentation.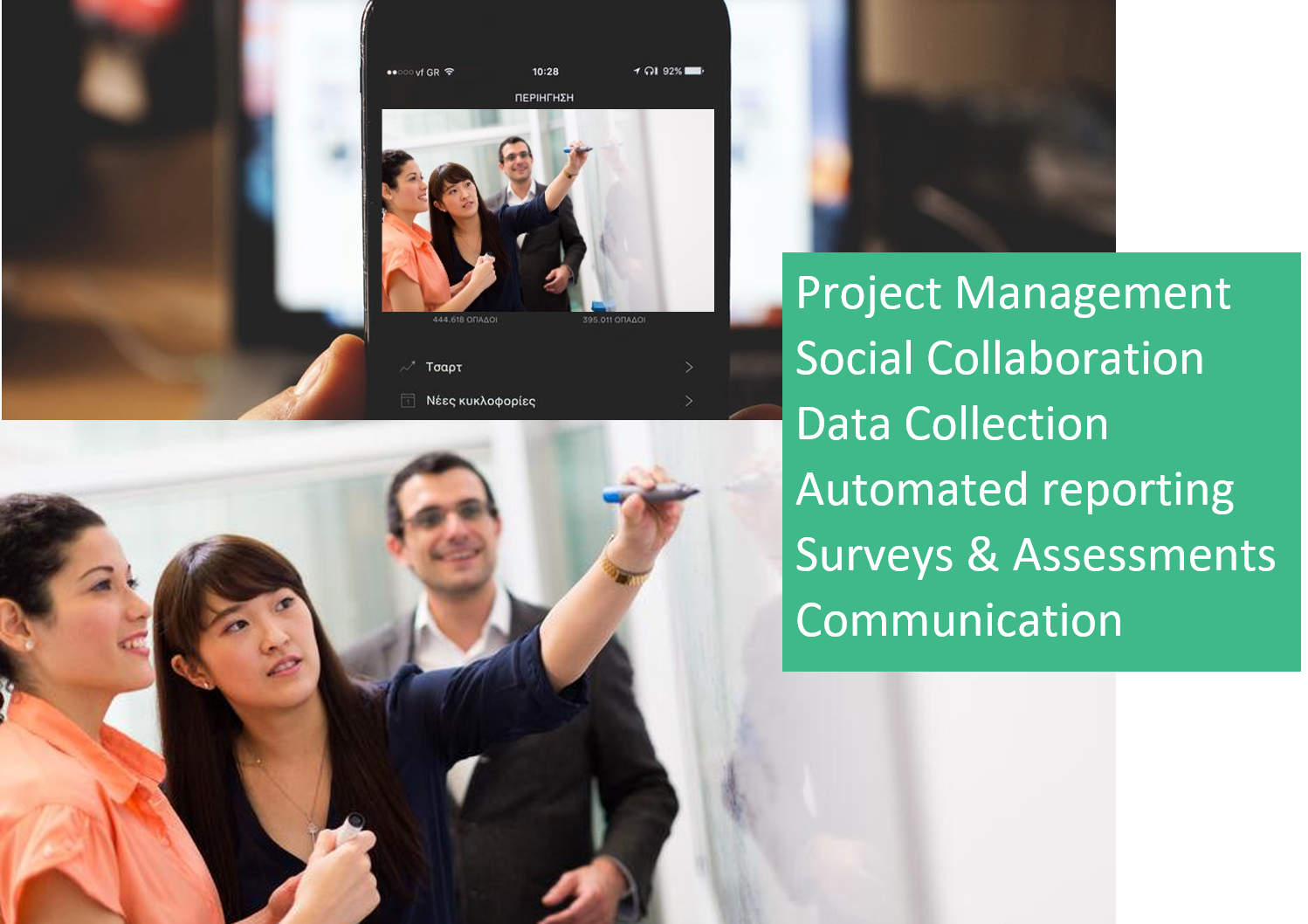 Face to face interactions are indispensable, because we deal with human beings. Virtual collaboration is a must to stay productive in global teams. We are also a bit tired of emails, PowerPoint and Excel. So we find new ways to collaborate, set up projects, deliver and interact with our clients.
And if we can accomplish this in our delivery, then our clients can most likely adopt this in other areas as well, as a best practice.. A truly hybrid approach.
The Hybrid Experience - An organizational development program like no other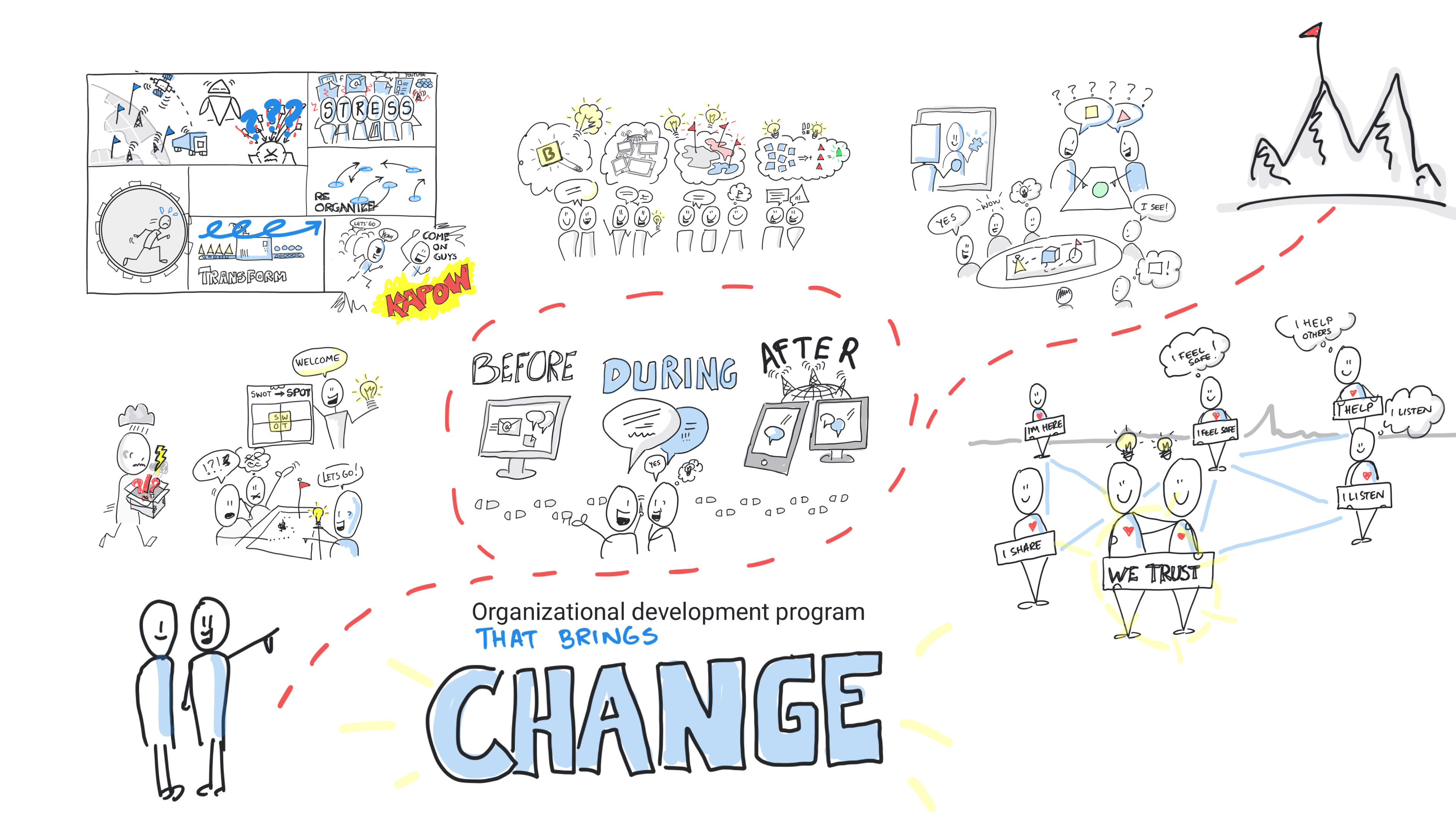 An Hybrid Experience normally includes several of the programs and project features listed to the right. This is the (systemic) nature of The Hybrid Experience. However, we can focus on and deliver a few or a single feature as well, when that makes more sense.
We design and deliver Hybrid Experiences either as a managed program or project for you, or we contribute with specific deliverables to an existing program or project that you manage.
Leadership development
Transformation
Change management
Team building and off sites
Seminars and conferences
Vision, mission, values
Strategy and planning
Management process
Organisation and roles
Capabilities planning