Learn, Eat & Meet Feb 8th 12.00-14.00

Why finance is crucial for digital transformation – and how you can learn it fast.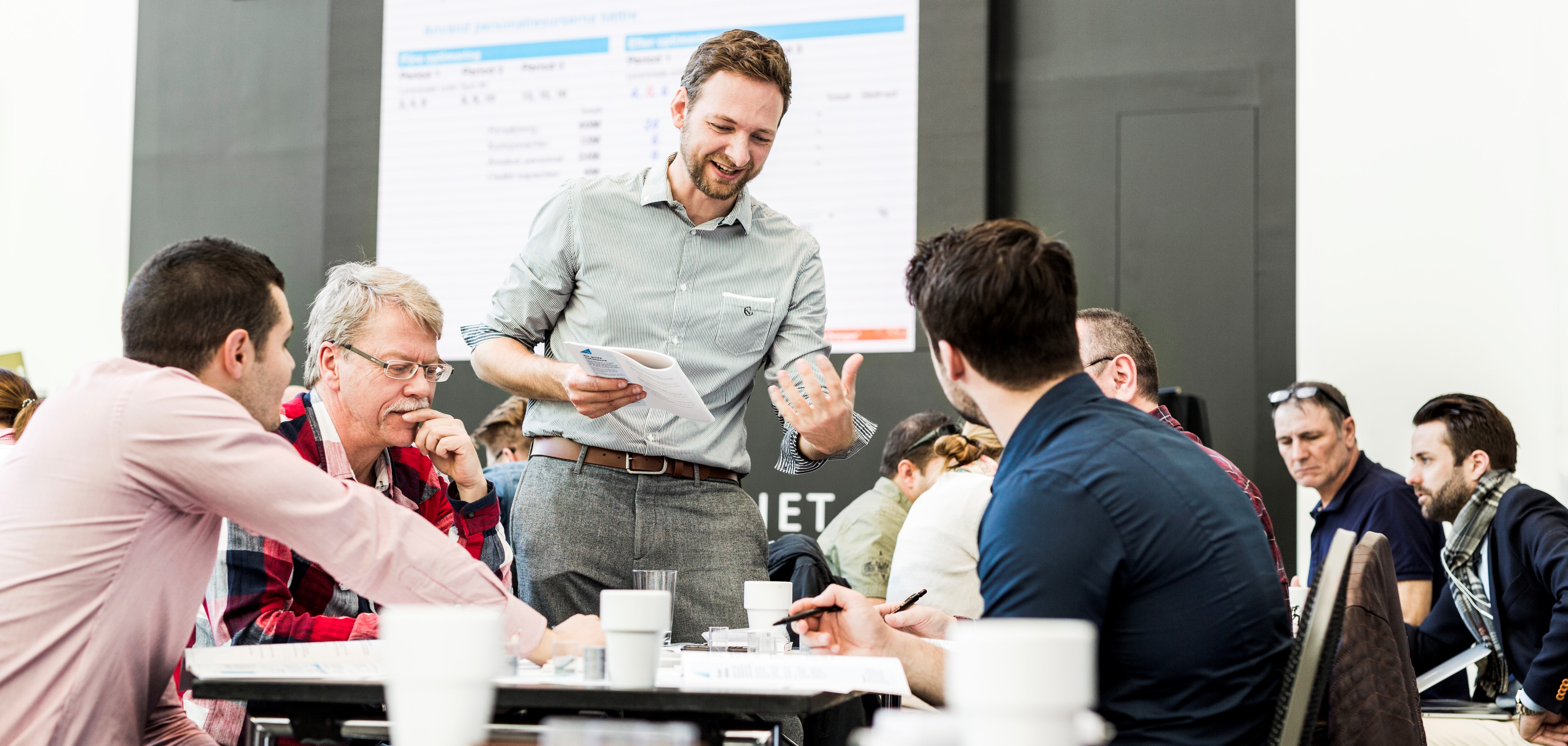 Learn, Eat and Meet: Get a demonstration of the Apples and Oranges business simulation, and engage in exchange in exchange on how to develop the organisation to thrive in the future.
Friday Feb 8 2019
12:00-12:30 Arrival & Welcome
12:30-13:00 Demo A&O™
13:00-14:00 Eat & Meet
What is the relationship between successful digitalisation and widespread finance skills?
Market dynamics are driving an increasingly higher pace of change in organizations and companies across industries. To cope with, and use the change as an advantage, everyone in the organisation need to be able to operate in a more autonomous manner, think for themselves, make decisions, collaborate efficiently, participate in and influence the strategy of the company.
For this to be possible, everyone also needs a fundamental understanding of how value is created for the company, and how operational decisions and actions impact value creation. This is finance.
Why is finance so complicated? Or… does it really have to be?
If concepts such as working capital, return on equity and cash-flow are not understood, or if the difference between assets and debts are not clear, then it is very difficult to make sound business decisions. And then it is equally difficult for the organisation to stay agile in front of change and ensure profitable growth and wellbeing in the organisation. The good news is that it does not have to be as difficult and complicated as it looks….
We can help literally anyone learn Finance in one day, thanks to the business simulation Apples & Oranges™ by Celemi. We can also elaborate on how finance skills help you achieve objectives of digitalization, organisational transformation, change management, performance and wellbeing at work.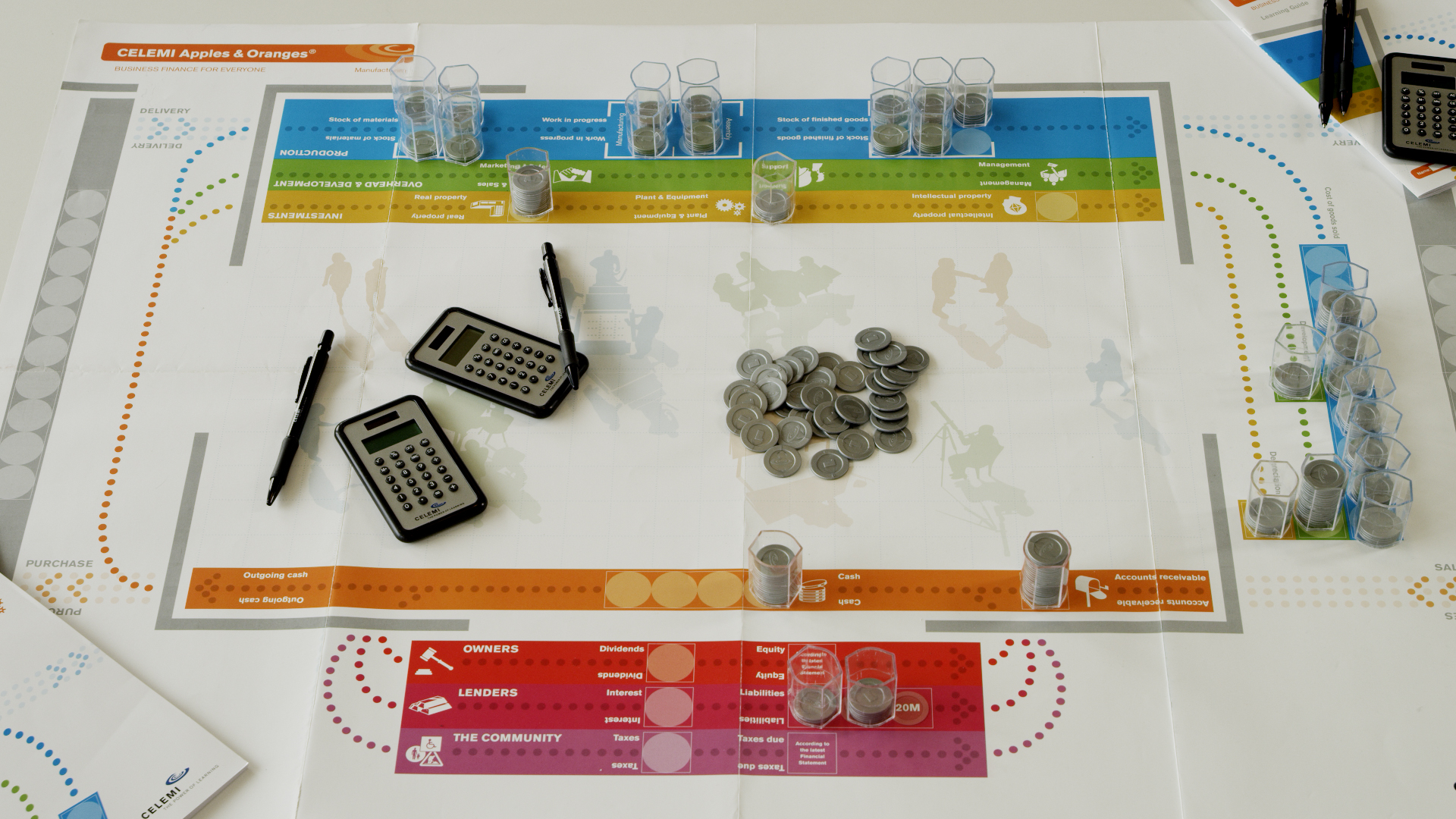 How to get an invitation, and how to get here.
If you would like to join our Learn, Eat and Meet session, please write us on info@hybrid-experience.com to receive an invitation. As the title indicates, we will serve a light, healthy lunch so you can get straigth back to work with power and energy.
Friday Feb 8 2019
12:00-12:30 Arrival & Welcome
12:30-13:00 Demo A&O™
13:00-14:00 Eat & Meet
The event will be held at 44 rue de Lausanne, Geneva
5 min walk from Gare de Cornavin
Tram Line 15 towards Nations Stop: Mole