CELEMI BUSINESS SIMULATIONS
A-HA MOMENTS, NEW PERSPECTIVES, INSIGHTS, SURPRISES AND ACTION.

THE POWER OF LEARNING™
It started many years ago, with an idea. An idea that we maybe learn better if we are allowed to play, to experiment, and to create our own learnings. A few decades and several millions of business simulation participants later, Celemi is a leader in this field. We are a proud, certified partner of Celemi since 2014 and their products and services is one of the learning dimensions of The Hybrid Experience. Continue reading below to see how we can help you make your organization better through the Power of Learning™.
The Profit Simulator™ gives you a taste for the Financial Intuition you can develop through Apples & Oranges™.
Financial Intuition – the key to empower employees to make smart decisions, speed up execution and make your organisation agile.
So what are you waiting for? Try it out right now!!! And tell us how it went. info@hybrid-experience.com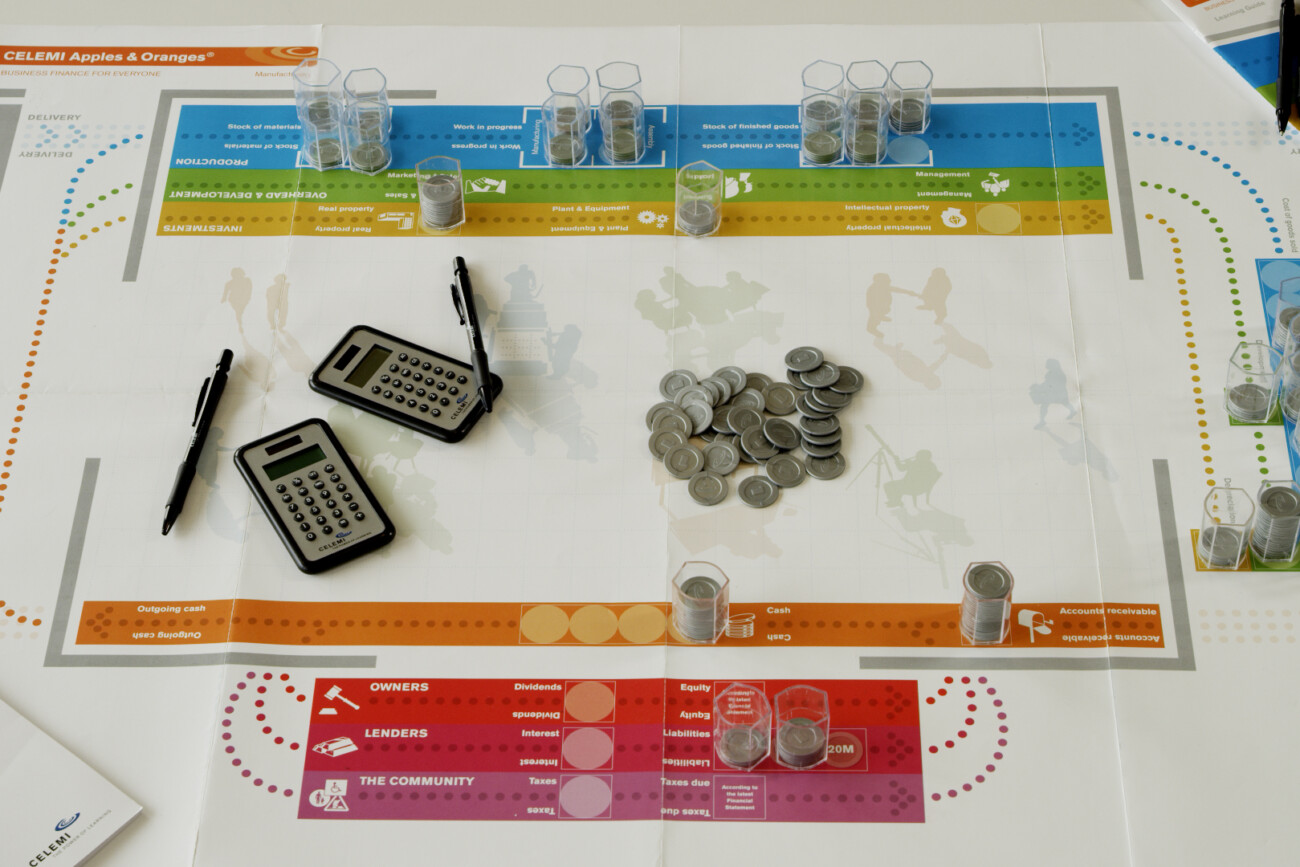 DO YOU WANT TO LEARN FINANCE IN ONE DAY?
How does your role and function create value in the company? Why is cashflow important… and how can you improve it? Do you know your financial KPI's ? Would you like the organization to understand what the CFO is talking about? Then we should speak about Apples & Oranges™! More than One Million professionals around the world have learned about finance in this way.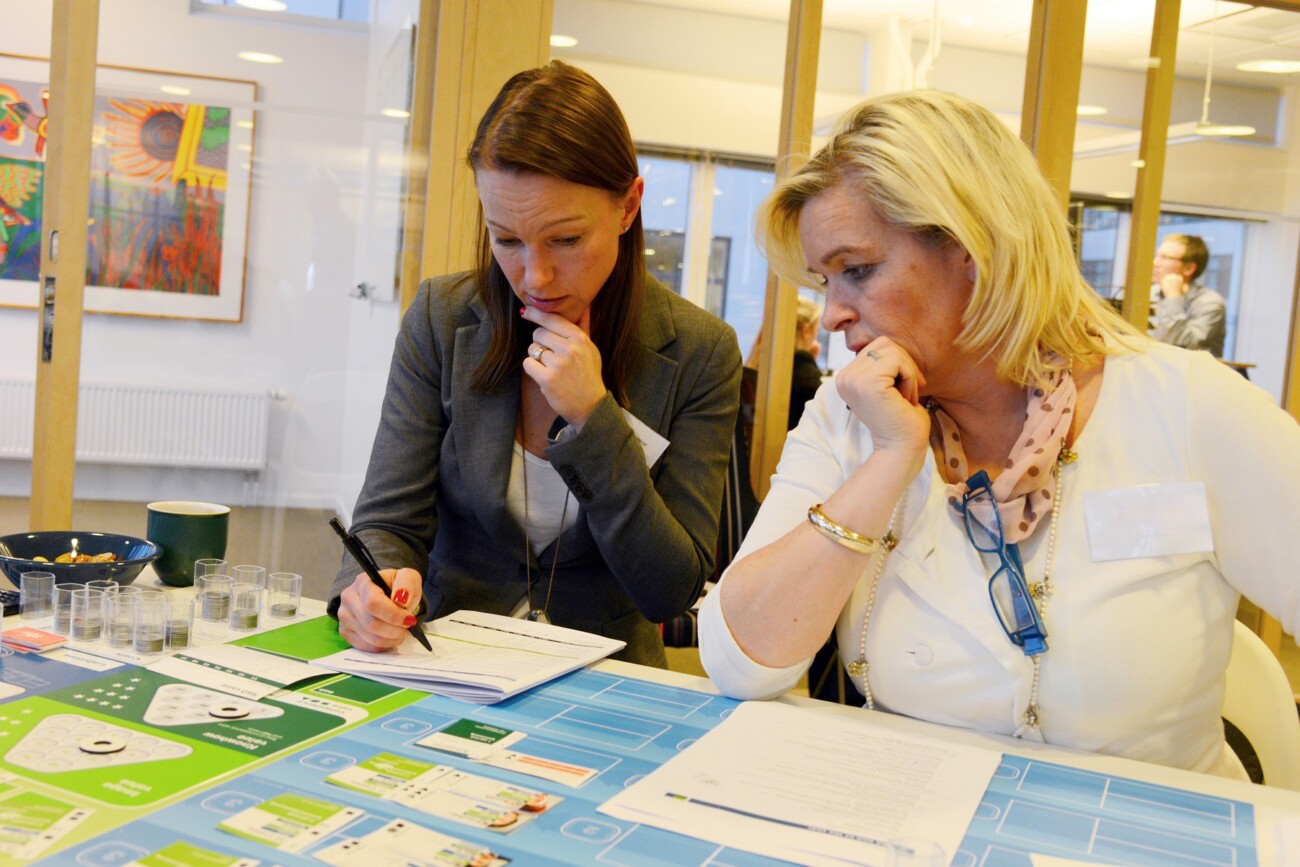 DO YOU HAVE GOOD RETURN ON PEOPLE?
Do you hire talent to attract new customers, or do you recruit customers to attract new talent? Or why not both?… while at the same time ensuring the strategic directions, the operational execution, the cashflow and brand image of the company. Do you want your teams to refine the competitive edge of the company by working out the dilemmas associated to doing more with less, in a changing and complex environment? The we should speak about Tango™!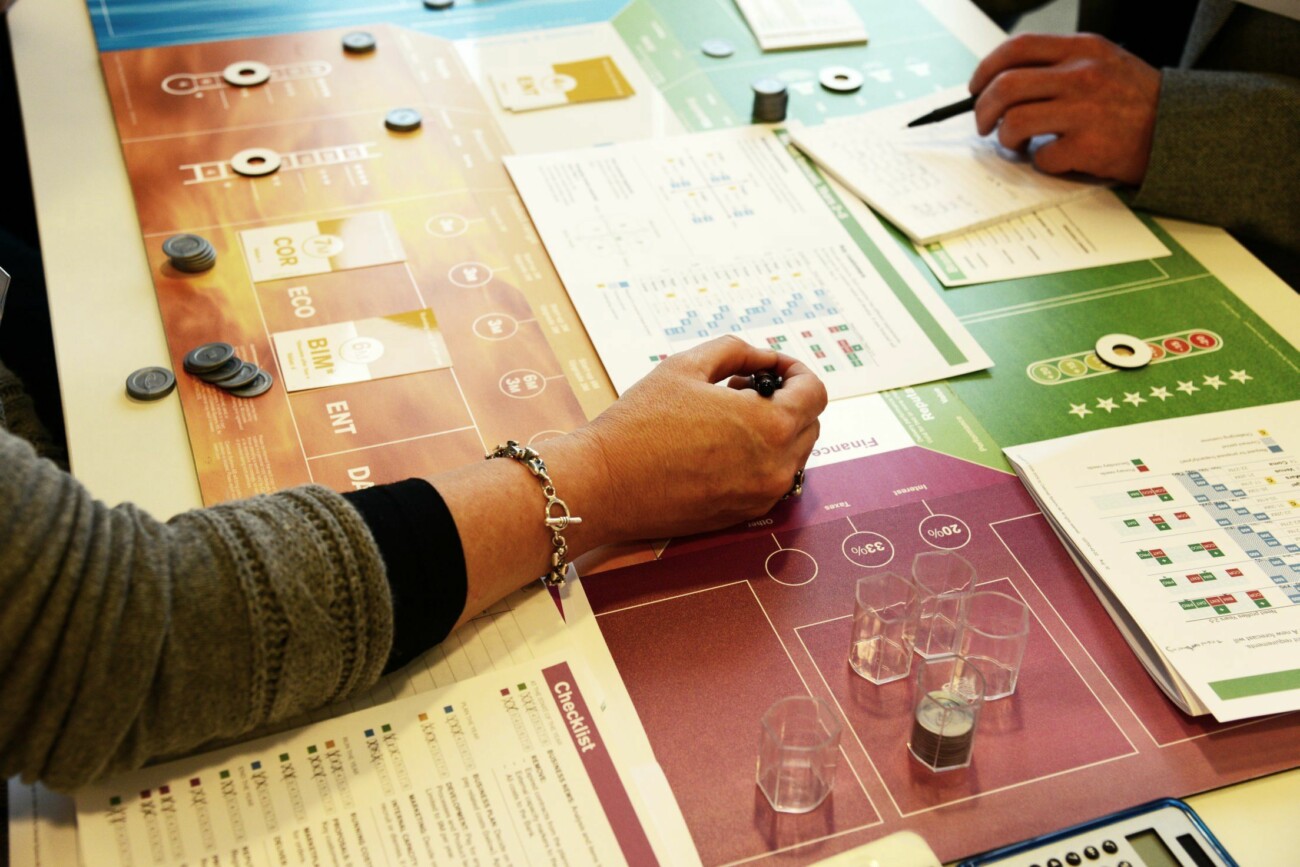 IF YOU HAVE ONE DOLLAR, WHERE DO YOU INVEST IT?
What is your value proposition in the market, and the competitive differentiator of your company? And how do you ensure to have the right capabilities to deliver that promise to your customers? Do you want your teams to take a stab at the famous "big picture", so that they can understand how they contribute to, and execute the strategy of the company? The we should talk about Enterprise™ Celemi's fast moving simulation to stay ahead in a changing world.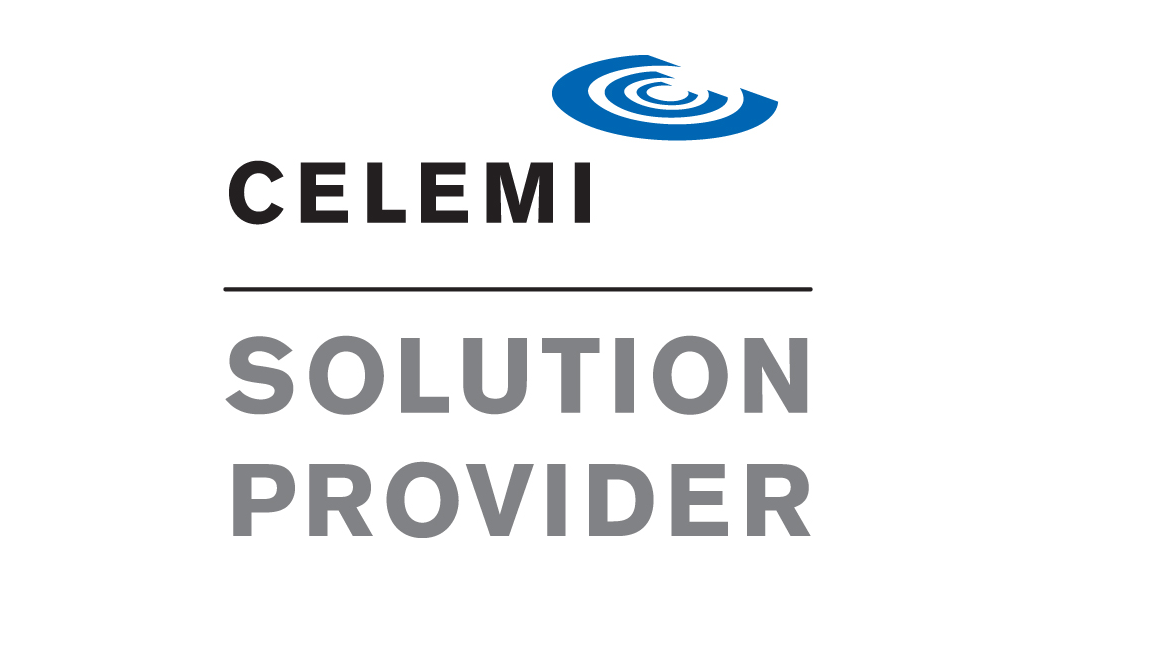 OUR FRIENDS AT CELEMI AND A GLOBAL NETWORK OF PARTNERS
Celemi is a fantastic company with fantastic people, and they are probably the best company in the world at designing business simulations. This is one of the reasons we love working with them. Another one is that through Celemi, we have made new friends and we can deliver projects through the global partner network in most languages on all continents.