Leading a business ecosystem exploration from inside
DISCOVERING NEW PERSPECTIVES
We design and deliver projects and programs that allow participants to re-define how they work, so that that they can achieve the business objectives together. We engage people in the task to rethink what their role is, and how this role fits in the team and larger organisation, and explore what needs to change to be successful. We lead the participants to discover not only what needs to change, but also why, and how. Our projects and programs can be deployed as standalone initiatives, or as complementary initiatives to enable change and transition in existing programs.
FINDING THE RIGHT BUTTONS TO PUSH
BRINGING CHANGE AND IMPACT THAT LASTS
DRIVING INDIVIDUAL ENGAGEMENT
We create a framework for the participants to experiment, be creative and make decisions, within given boundaries, of how to do their job. The basic principle behind is that it is the people that are doing the job that knows best how to do it, if they are given the right conditions. Beyond getting the change right, this approach also creates engagement and ownership at individual and team level. The participants will also discover different perspectives and define common intersections that allows for efficient communication across the organisation. In the end, you have a team that knows what to do, how to do it, and that is motivated to take action.
LEADING TO COLLECTIVE ACTION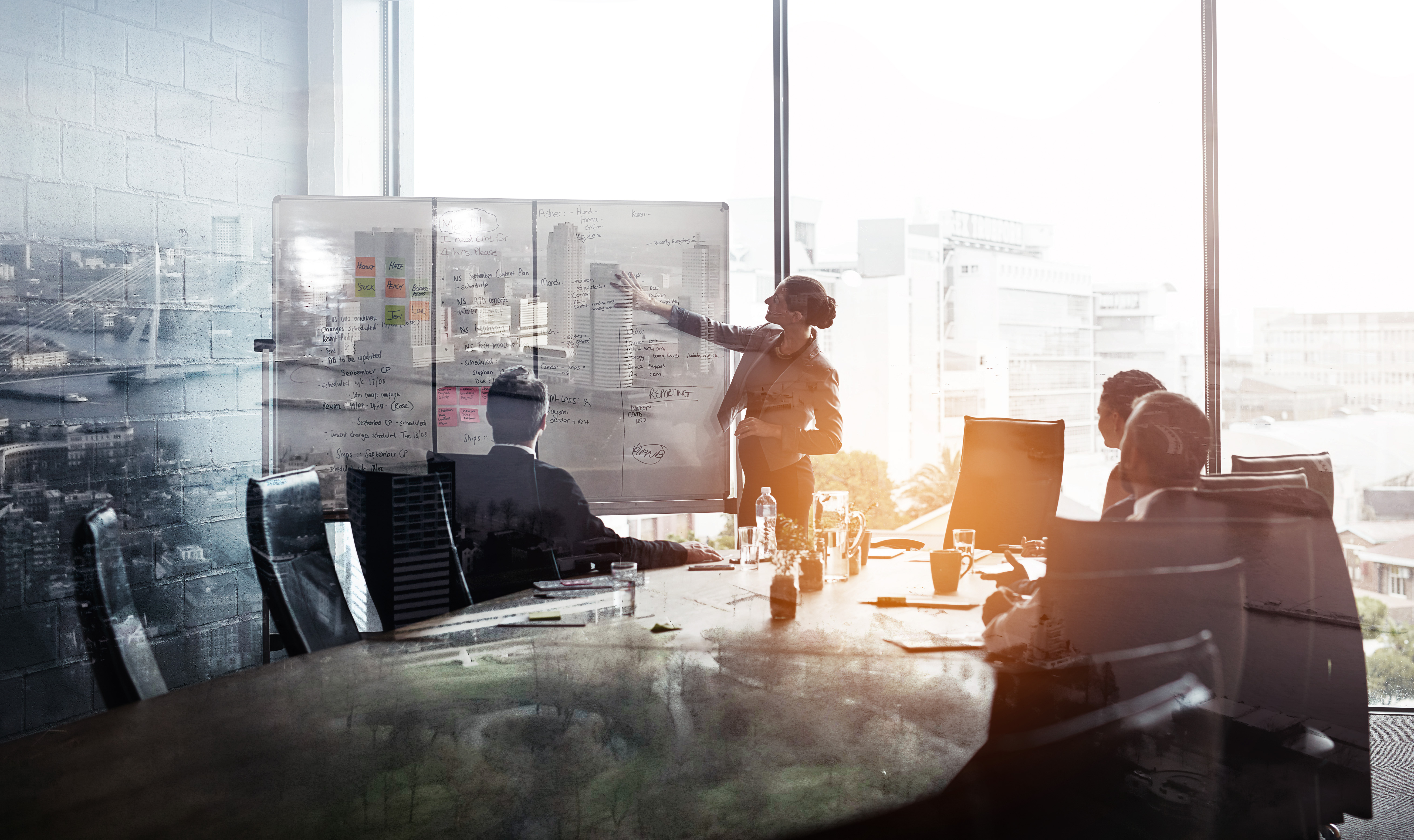 HELPING LEADERS CONNECTING THE DOTS
LINKING ACTION TO OUTCOME
We call this the "clinical systemic approach". Clinical as we ground everything we do in real life business of the client, and the daily job of the participants. Systemic because we consider and explore the dependencies in the internal and external business ecosystem. We are well equipped to do so, because we have solid operational experience, combined with expertise in change management and learning. This gives our clients a Hybrid Experience. Hybrid between the "field" and the "classroom". Hybrid between "theory" and "practice". Hybrid between "learning" and "doing". Hybrid between "leading" and "following". And of course, Hybrid between "face to face" and "digital". This is how you get immediate impact and a sustainable trajectory of change.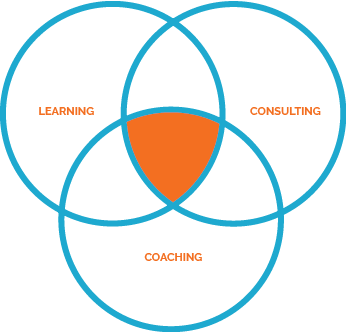 CREATING CONDITIONS TO THRIVE
One foundation to collaborate well is to understand each other. We could go into depth of roles and responsibilities, communication, emotional intelligence, empathy, psychological and social defences, blind spots and illusions… but Dave Packard said it better: "Think first of the other fellow. This is THE foundation — the first requisite — for getting along with others. And it is the one truly difficult accomplishment you must make. Gaining this, the rest will be "a breeze"." In the process of understanding the "other fellow", you will understand how he or she sees his/her role, which will lead to understanding of how the organisation is understood, which will lead to understanding of the perception of the leadership, management, strategy and the full business ecosystem.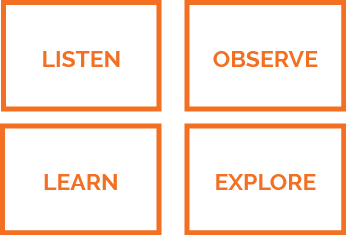 DRIVING CHANGE IN COMPLEX SYSTEMS THROUGH EXPERIMENTATION
A FRAMEWORK FOR REAL CHANGE
The Growth Experiment Journey is a solution for change and business outcome. It is designed to respond to increased pace of change, increased complexity and to drive engagement. It is based on small, contained experiments within clearly defined boundries, where the participants are set free to collaborate and innovate to achieve the objectives..
THE GROWTH EXPLORATION JOURNEY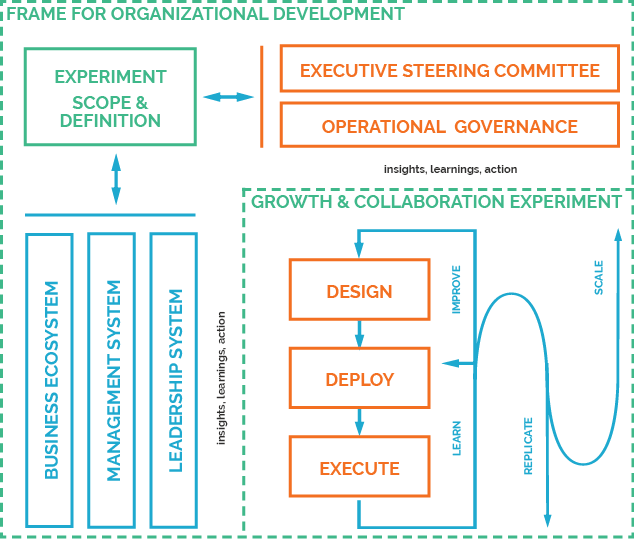 Would you like to know more? Call or write us. Contact info below.